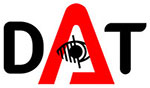 India is a land of small farmers. According to the Agricultural Census 2000–01, there are estimated 98 million small and marginal holdings out of 120 million (approx.) total holdings in the country. The major requirement for agriculture is to reduce the consumption of urea in India. It was 301.58 LMT in the year 2012–13 as compared to 294.77 LMT consumed last year. It arises an urge for uniform distribution and reduction for combustion of urea in small and medium farms of the country.
Intelligent Urea Spreading Machine' is a project focused on the structuring and manufacturing of fertiliser spreaders. It uses image recognition to detect the presence of green crops and initiates spraying of the fertiliser from the electronic device.
The present revelation allows the minimised nutrient dispensing device to consolidate. It blends the solid supplement with air to mix it and starts showering the mixture on the farm. In this manner, the present revelation gives the supplements to the plants after checking their colour in the first step and spreading the supplements when adequate green colour is found in the corresponding image captured by the camera.